Welcome To Focus Dental Group. Your Dentist In Midvale, UT
Our Focus is to Serve You Better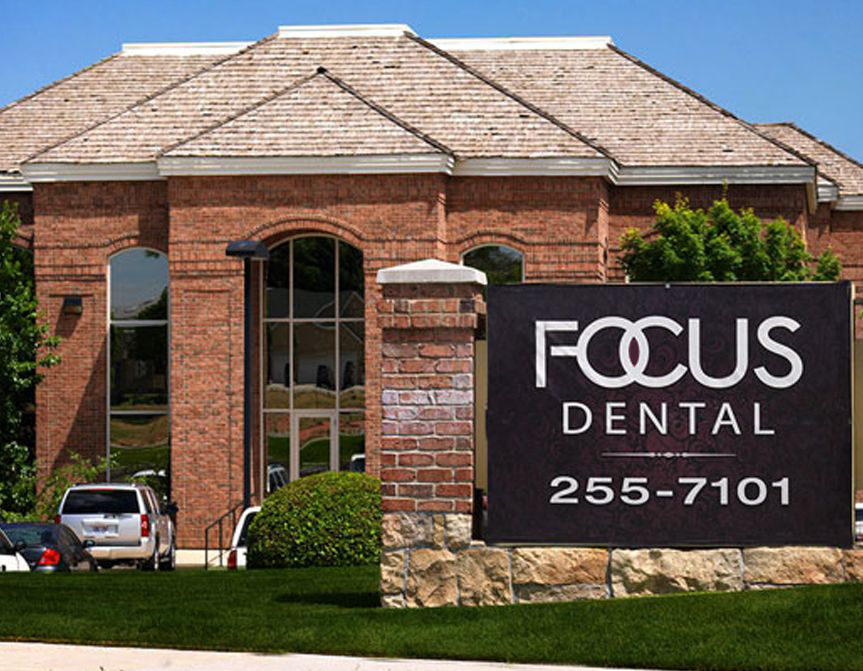 At Focus Dental Group, we strive to meet your goals and provide a comfortable environment for you to visit. Whether it is your first time with us or your second time in for another procedure, you will be treated with respect and exclusive care. From family dentistry to teeth whitening and dental implants to porcelain veneers and dental bonding, our team in Salt Lake City welcomes you with friendly faces and a desire to give you the best care possible. Focus Dental Group is located at 6770 S 900 E Suite 301, Midvale, UT. We are currently accepting new patients, and you can schedule an appointment by calling 801.255.7101.
why choose us
Here, at Focus Dental Group, we have assembled one of the premier dental practices in the valley. Our state-of-the-art, elegant, office boasts some of the most up-to-date technology available. But we feel our most important asset is our kind, caring, well-trained staff, of professionals. We believe that one of our greatest assets is our dedicated, friendly, and fun staff. All of our dental assistants and hygienists are licensed professionals. Our primary focus will always be to provide you with the highest level of treatment and service. Our exceptional staff will eagerly answer your questions or concerns regarding your dental needs. We want to help you understand the treatment that you will be receiving so that you can feel confident and relaxed during procedures.
read more
Our Team
Dr. Steve Duke DMD and Dr. Craig Van Alfen DDS and the staff at Focus Dental Group provides quality dental care to patients in the Midvale area, focusing on a comprehensive approach to oral health. By treating and educating patients, our team helps patients to stay healthy in-between visits. Our staff understands the importance of listening to patients, helping them to feel comfortable and relaxed.
read more
Patient Information
When you walk into the office of Focus Dental Group, you will be immediately greeted by our friendly staff who are dedicated to making sure that you feel comfortable during your entire appointment. We understand that patients can feel anxious when going to the dentist, and our staff will take the time to listen to all of your concerns and help you understand exactly what your procedure is going to be like.
read more
Our Services
Focus Dental Group provides a wide variety of dental services and procedures to address all of our patients' dental health needs. By combining quality patient care with up-to-date technology, we are able to treat patients of all ages in a comfortable and relaxing setting. Our website includes information on the following items: Dentist, Cosmetic Dentist, Family Dentist, Emergency Dentist, Dental Implants, Teeth Whitening, Dental Veneers, Dentures, Dental Crowns, and more. Our Dentist and experienced staff are trained to not only treat patients but to identify what caused the health concern in the first place. This comprehensive approach sets patients of Focus Dental Group on the road to recovery and long term oral health.
Ready to Improve Your Smile?
Winning your trust and building a long term relationship with you is our main goal!
get an appointment